Kevin Matthews brings experience in international B2B marketing to support Deminor's continued expansion globally



Deminor is delighted to announce the appointment of Kevin Matthews as the company's global head of marketing. Kevin comes with a broad international professional services marketing background and specialises in helping businesses scale. He was previously Marketing Director at Leathwaite, one of the world's leading executive search, leadership talent and research consultancies.
Kevin holds an MA in Strategic Marketing Management from the University of Gloucester and a BA in Marketing from Bournemouth University.
At Deminor, Kevin will take the lead in all aspects of the company's corporate brand, communications and marketing strategy, with a focus on helping Deminor continue to establish itself as one of the globe's leading Litigation Funding providers.
Although based out of Deminor's London office, Kevin's role is global, and he expects to regularly visit Deminor's regional office locations.
Kevin comments: "I am excited to join the Deminor team at a time of expansion when there are a number of opportunities in the market. I have always highlighted that I am fortunate to have a role that has the ability to positively impact every single person in the company and I can't wait to fully embed myself within Deminor and begin to help shape and steer the company's marketing."
Erik Bomans, CEO of Deminor, comments: "We are delighted that Kevin has joined our growing international team of professionals. He is bringing his vast experience of professional services marketing to help us elevate the Deminor brand and communicate our proposition to an increasingly diverse client base of corporations and institutional investors. The appointment of Kevin further reinforces our desire to cement Deminor's position as a top player and market leader within Investment Recovery, Antitrust Actions and Litigation Funding."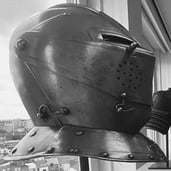 Geschreven op 19 augustus 2021 door