The 6th edition of Legalcommunity Week in Milan will take place from 13 to 17 June 2022.
The Week is the global event for business and tax lawyers, general counsel, bankers and professionals from all over the world, and it takes place in Milan, turning this world-class city into the global capital for law and business for one week. Legalcommunity Week is organized by LC Publishing Group and it brings together professionals of the legal, tax, in-house and finance communities in a week of meetings, conferences and entertainment events in Milan. The Week includes approximately 30 thematic conference sessions with over 120 speakers who discuss the challenges of the legal profession, changes in the market, professional innovations and international trends.
Deminor to lead key roundtable discussion on Litigation Funding.
In addition to being a Gold sponsor of this year's event, Deminor's CEO Erik Bomans will also be a key speaker within a roundtable which will discuss in-depth the growth and adoption of Litigation Funding within not just Italy, but also the broader European region, whilst giving comparisons to the wider global market.
The session will be moderated by Stefano Paolo Catelani, Founding Partner, Calimala Legal, Professor, Webster University of Geneve, and in addition to hearing the perspectives of Erik Bomans, the audience will also be able to hear the diverse and equally insightful perspectives of:
Fabio Fagioli, Group General Counsel, Maire Tecnimont
Laura Rigo, Senior Counsel EMEA Litigation & Governmental Investigation, HP Italy
Rinaldo Sali, Deputy General Director, Milan Chamber of Arbitration
Reserve your place now as places are limited: https://www.legalcommunityweek.com/event/1400-1600-roundtable-litigation-funding/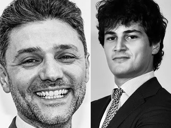 Écrit le 07 juin 2022 par