Paloma brings a wealth of experience within litigation and arbitration, having worked at several of the most prestigious national (Pérez-Llorca) and international (Freshfields Bruckhaus Deringer) law firms, as well as also being an in-house counsel in a leading Spanish multinational company, which specialised in engineering and construction of infrastructures for the oil and gas sector (Técnicas Reunidas).

Paloma, included in the Nova 111 List Spain as one of the top 10 professionals under 35 with the highest potential, in the category of Legal Services, will take the lead in all aspects of the company's litigation funding solutions within the Iberian and Latin American markets, helping cement Deminor's position as one of the globe's leading Litigation Funding providers.
Charles Demoulin, CIO at Deminor added: "At Deminor, we have the ambition to expand our activities to new legal environments and cultures. We have long viewed Spain and Latin America as offering unique opportunities. We now want to boost our presence in these important parts of the world, and we are convinced Paloma is the ideal person to help us achieve our objectives. She brings with her an outstanding expertise and experience and a lot of enthusiasm. These are the ingredients to continue to grow our business globally. ¡ Estamos muy felices de contar con Paloma en nuestro equipo ! (We are very pleased to have Paloma in our team!)"
Paloma's addition to Deminor helps to further position us as one of the world's most diverse litigation funders, in terms of nationalities, languages and global locations.
Paloma commented on the key reasons behind why she chose to join Deminor: "I am thrilled to be joining a pioneer and leading litigation funder such as Deminor at this time of strong growth and opportunities for monetising legal claims. The solutions Deminor is able to provide clients will becoming increasingly valuable in the current economic climate. I am looking forward to contributing to strengthening Deminor's position as a top player and market leader in the Iberian and Latin American markets by supporting our current and future clients in funding their disputes."
Paloma can be reached on email at paloma.castro@deminor.com and on LinkedIn at https://www.linkedin.com/in/paloma-castro-hernández/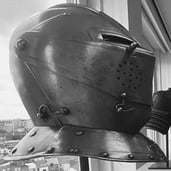 Written on Jun 10, 2022 by