For the second time this year, Deminor co-hosted on 19 October 2019 a lunch seminar in Hong Kong with the local Association of Corporate Counsels.
The purpose of this event was to give to the local community of investors a general introduction about investment recovery opportunities in Asia. We gave examples of recovery cases where Deminor Recovery Services has been successfully involved in Asia (e.g. Olympus and Zhaopin) on behalf of leading institutional investors from across the globe as well as an overview of local legislations and case law.

Olivia de Patoul, our senior legal counsel based in Hong Kong, is continuously exchanging with the local investors community. Considering a.o. the recent changes in the legislation about funding of arbitration and insolvency cases in Hong Kong and Singapore, we expect Asia to be an important hub for our clients regarding investment recovery opportunities and more generally litigation funding.

For more information about our activities in Asia, please feel free to contact: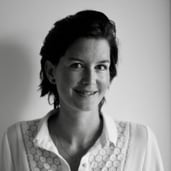 Written on Oct 24, 2019 by
Senior legal counsel at Deminor Recovery Services responsible of the Asia Pacific Region.